A key Pennsylvania lawmaker is optimistic on online gambling coming to the Keystone State in the next few months.
The optimistic forecast for PA online gambling
Pennsylvania state Sen. Mario Scavello — the newly appointed chairman of the Community, Economic and Recreational Development Committee — made some news on Friday when he told Mark Gueretze of CDC Gaming Reports: "It looks like online gaming has the support to pass."
Scavello, went on to tell CDC a meeting is scheduled for January 17 in which legislators will hammer out the specifics of a bill. Then:
"Sometime in March, we'll have something done and passed in the House and Senate," Scavello said.
It's the latest evidence that lawmakers intend to move forward on a host of gambling issues, iGaming included.
What will the bill look like
One of the proposals under consideration comes from Senate minority leader Jay Costa. Costa laid out his vision for a comprehensive gaming reform bill last week in a memorandum. That included what many felt an excessive base tax rate (25 percent) imposed on online gambling operators.
Senate Republicans are also expected to introduce their own proposal. It's unclear if that proposal will be closer to the bill passed by the House last session (which had a base tax rate of 14 percent). They could decide to pump up the tax rate even higher, as some have called for a tax rate as high as 54 percent.
Casinos interested in online gambling are looking for a tax rate of around 15 percent, and could conceivably accept a rate up to 20 percent.
Reasons for and against
Online gambling's failure to even get a vote in the Senate in 2016 was a bit of a head-scratcher:
The House passed a bill containing online gambling legalization not once but twice in 2016.
The Senate agreed to partially fund the state's 2016/2017 budget with $100 million of online gambling revenue (the majority of which would come from up-front licensing fees), which most saw as the Senate agreeing to legalize online gambling.
Online gambling has strong bipartisan support in both the House and the Senate.
On the other hand, online gambling was lumped in with a number of other gaming reforms, any one of which capable of peeling off the support of a senator or two:
Daily fantasy sports legalization;
Authorizing slot machines at select airports and off-track betting parlors;
Changes to Category 3 licenses that would remove "membership fees" for a lump sum payment;
A solution to the local share tax issue that was dropped in the legislature's lap at the tail-end of the session.
In addition to simply not having the votes to pass a gaming reform bill in 2016, last month we learned there was some behind the scenes lobbying taking place. Sen. Robert Tomlinson was circulating anti-online gambling talking points.
There are two other plausible reasons for the Senate's inaction in 2016, both of which are no longer a concern in 2017: Leadership and elections.
Change in leadership
As noted above, Scavello is the new chairman of the CERD Committee, which is the gateway for gambling bills in the Senate.
Scavello replaces Sen. Kim Ward, who seemed less than enthusiastic about online gambling in 2016. She went so far as to throw out a bit of disinformation regarding her role in advancing legislation:
What Ward failed to mention in this exchange was the fact that HB 2150 — which could have also served as a vehicle for online gambling legalization — was in her committee for several months. The Senate never acted on it.
Little has changed in the few months since Ward said the Senate didn't have the votes to pass a bill legalizing online gambling. In the wake of Scavello's assessment that the Senate has the votes to pass the bill, it will be interesting to see how Ward does vote if and when legislation is brought to the floor this spring.
2016 was an election year
Election years, particularly presidential election years, are notorious for legislative inaction. Incumbents don't want to give their opponents any ammunition to use against them during the campaign.
Legislators that were up for reelection in 2016 were likely trying to avoid voting on anything to do with gambling. It is always a contentious issue in which the attack ads that basically write themselves. Rep. John Payne discovered this when the Coalition to Stop Internet Gambling started running attack ads against the retiring state representative who was spearheading online gambling legalization in the state.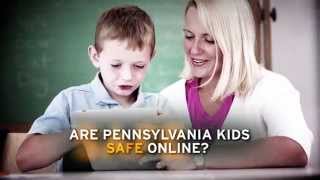 Senators up for reelection were probably hoping the legislature would simply punt the issue into 2017. That would have given them a few years before their next election to let the vote run its course. Instead of defending against theoretical attacks about having voted to expand gambling and put underage and problem gamblers at risk, they could point to the actual results online gambling has produced.